Read this post for… a free family-friendly recipe and help with fitness, nutrition, and create a mindset for self-care.
I was honored to be a guest on Meal Garden's podcast, Making It Real (Feb. 3, 2021).
On the podcast, I chat with Kiki about mom guilt, mindset, and how to approach fitness, nutrition in a way that will give you lasting success AND will BE A GIFT TO YOUR FAMILY.
First, I want to talk about mom guilt. The struggle is real. We want to be healthier, we want to focus on exercise, nutrition, de-stressing…all the things. THEN, that inner voice starts yammering.
I CAN'T take time for myself!
I SHOULD be spending my non-working hours with my kids, cleaning, organizing the garage…or…
Little Joey wants to color together.
My kids need me. My spouse needs me. They DESERVE my all.
I get it! They do deserve our best. We love spending time with our loved ones. It fills us, but it can also drain us. So many of us need this reminder…so say this out loud…
"I MATTER TOO! My self-care IS important."
Seriously, I could write a book. So many women come to me because they feel they need help with nutrition and fitness. And yes, they generally do. Yet so often the thing that is getting in their way is that they are shoulding all over themselves. It's mindset. It's self permission and self-denial.
Are you shoulding all over yourself???
Take a few minutes to journal or reflect…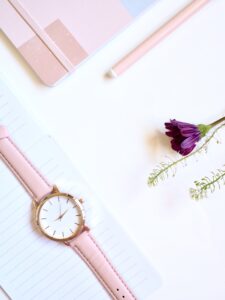 What are the costs to YOU when you neglect yourself in favor of what you "should" do?
What could be the benefits of taking time for self-care?
How healthy do you want to be 5 years from now, 10 years, 20?
How healthy do you think your family would like you to be? Ask them!


In the podcast, I also talk about how I use Meal Garden to help my clients with nutrition. Meal Garden has thousands of amazing, healthy recipes and meal planning software that helps me to provide you with resources to eat healthy, using ingredients you love and within your personal nutrition goals. Bonus, families love it too! Scroll down for a tried and true favorite, Crockpot Santa Fe Chicken.
Please be sure to listen in to the podcast to hear more about:
• What tools/methods/modalities are most effective to connect with your intrinsic motivation, cut through the overwhelm, and achieve your health and fitness goals.
•. The pros + cons of "goal setting" – and how to do it RIGHT!
•. Using Meal Garden: the specific features/functions that help my clients the most
•. The importance of continuing to grow and develop as a coach so I can best serve my clients.
Please HELP ME HELP OTHERS!
If you come across anyone looking to start their fitness and wellness journey or looking for a bit of help along the way, I'd truly appreciate the opportunity to help them by you passing along my name.
As always, I'm focused on helping you build a healthier life. I offer coaching and personal training on Zoom and, if you're local to west Cary, I can come to you for a COVID safe workout in your garage or outside. I also have an option for customized workout plans loaded on my app.
1:1 or Small Group Personal Training: via Zoom

Get personalized attention, custom workouts, and accountability in a 1-hour workout
Option for a custom class for you and your friends.
See my website for details.

1:1 or Small Group Personal Training Sessions: Outdoors

I'll come to you and take you through your 45 min. workouts, help you with form, accountability, and motivation- I wear a mask and stay 6 feet away.
Choose 1:1 or invite some friends for extra motivation and camaraderie.
See my website for details.

Online Personal Training:

We schedule short weekly Zoom calls to create and progress your customized workout program. Recommended for those with prior exercise experience.
Your own confidential portal login on my fitness app.
Workouts complete with video.
Full program scheduled on your calendar with reminders.
When complete, you mark it as done for added accountability (if you miss a workout, I send you a friendly reminder and we can chat about getting you past your challenges).
Options to add on habit coaching and nutrition tracking.
Wellness Coaching Program: via Zoom.
Are you feeling burned out and ready to start taking care of yourself?
Are you stuck in overwhelm? Do you need help creating a mindset shift and lasting habit change?
Would you like to discover how to manage stress? Do you need help finding balance?
As your coach, I will listen without judgment, help you reflect on what it is you really want and need in your life, and help you discover how to get there.
You will also have access to Meal Garden and to my HIPAA compliant portal for all of your coaching documents, secure text messaging, as well as auto-reminders for your coaching on nutrition and habit change.
Thank you for all the love and support! Coaching & training clients and changing lives is something I've always been passionate about— thank you for allowing me to be a part of your journey. Here's to continued success on your journey.
Feel free to reach out if I can support you in any way.