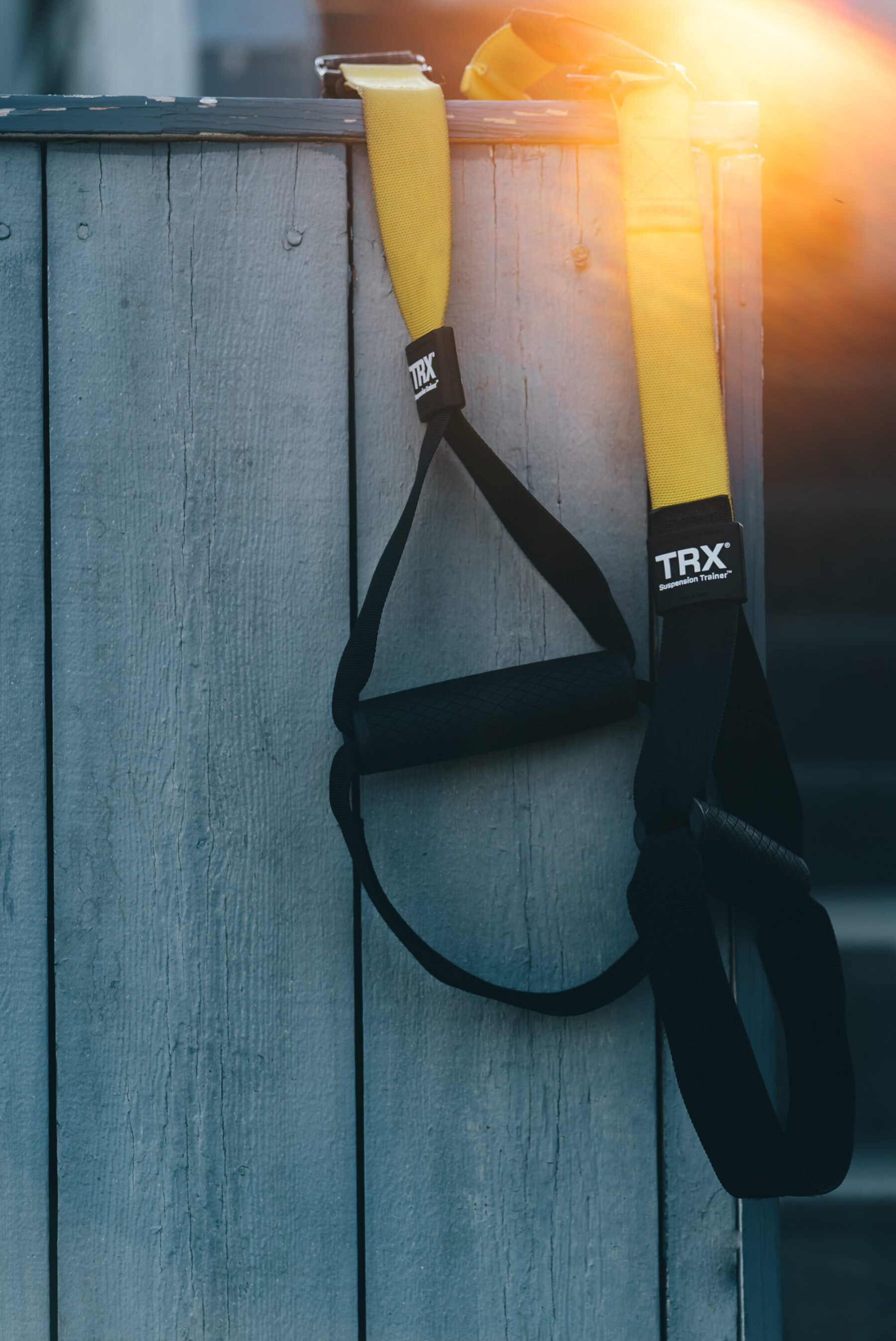 Want to learn more about the TRX?
WATCH THIS VIDEO TO FIND OUT:
What it is.
How to set it up in under 5 seconds with no tools.
Proper form during all of the exercises
How to Do Bicep Curls
The Row (back exercise)
Proper Chest Press Form
I love the TRX. For so many reasons…
Super portable

Takes up next to no space

Gives you a kick-ass workout

Engages core & balance

Incorporates strength, cardio, functional fitness

Great for mobility and stretching too
We use the TRX with many of our clients and they love it. In fact, most of them have loved it so much they purchased their own.
Have questions? Reach out anytime!
Barbara@ProjectFitnessCoaching.com
Nutrition Coaching, Health Coaching & Personal Training.
1:1 and groups; online or in-person (COVID guidelines followed).
Barbara is a Nationally Board Certified Health & Wellness Coach, Nutrition Coach, and Personal Trainer. She coaches moms who are feeling burned out and ready to start taking care of themselves.
Maybe you've been dreaming about taking control of your self-care? It's past time to stop dreaming. I can help.