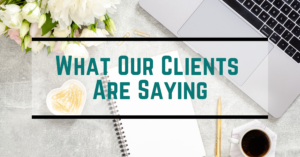 Molly, Cary, NC
I started working with Barbara just after my husband passed away. I wanted to find a way to deal with the stress and anxiety of widowhood without medication. I had done walking before but I needed a more structured program. This would require me to focus on equipment and concentrate on the exercise. Barbara helped me design a plan which would vary the routines so I could do it daily. At first, it was challenging to do just the basics. As time has progressed, Barbara has upped the levels of the exercises and put new ones into my schedule. Since I travel a bit, we developed a series of exercises that can be accomplished with normal travel gear. It's been about eight months since I started. During this time, I haven't experienced a full-blown anxiety attack. I will do exercises when I start to feel one coming on. The travel program has been a savior during the Covid 19 shelter in place when I can't get to a fitness studio. As a bonus, I am stronger and better toned. It's truly been a lifesaver for me.
Virginia, Raleigh, NC
Barbara provided me with several months of Health & Wellness Coaching. This was during a time just before my daughter's wedding. She helped me keep organized and keep me focused on my heath through diet and exercise at a time when it would be very easy to neglect myself (being so busy planning, managing and organizing all components of a wedding). She kept me sane and normally in high stress situations I gain a lot of weight but actually lost weight during her support. I would definitely recommend her to help you organize your eating and exercise plans. She is never negative and works very hard to understand your triggers so that she can help you understand why you eat the way you do and how to take control over your behaviors.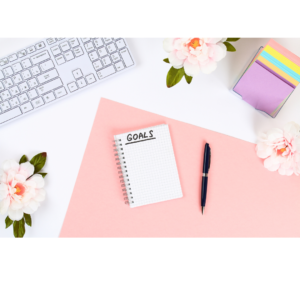 Christie, Cary, NC
When I first spoke with Barbara I had not worked out in several years. After my third child I had terrible back pain where I could hardly walk a lot of the time. The doctors told me the only way to "fix" the problem was to strengthen the muscles in my back and legs, or back surgery. I tried group classes, but only further injured my back since there were so many people in the class and I probably did some of the exercises incorrectly. We started working together in September of 2019 and she coached me twice a week and gave guidance for the other days of the week. She is great to work with and has helped me so much. I no longer have persistent back pain and I can lift more and do more pushups then I have ever been able to. I highly recommend Barbara and love how even after all these months she switches up my workouts and keeps it interesting. Also I get to workout while my 2 year old plays at home so I don't have to worry about childcare. I'm thankful that I found Barbara and that I don't feel out of shape just keeping up with my kids….I can even run with my 10 year old now.
Marion, CT
Barbara was VERY helpful in coaching me through my "stuck" period. I knew what I wanted to do but found it hard to just do it. Barbara held me accountable and helped me get motivated to get back on my health track. Thanks for your help and support, Barbara 🙂
Julie, Cary NC
…working out with Barbara, I feel better that I have in a long time. Years ago I was very dedicated to going to the gym every day and completing a workout routine that allowed me to feel fit and healthy. I then returned to the workforce, I am an elementary school teacher, so for the past 7 years most of my exercise has involved walking the stairs, hallways and my classroom. When I first joined Barbara's program I was looking for an hour or so a few times each week to help overcome the quarantine blues. I did not realize how much better the workouts would make me feel, not just to be out of the house, but to be able to see my progress in both strength and endurance. I am not only seeing a difference in the way my clothing fits but also in the definition of my muscles. I leave each workout feeling physically, but mentally and emotionally. Barbara truly cares about her clientele. She takes into account the variety of physical fitness levels people are at and provides modification as needed. Her main interest/goal is to help those she is working with to get the most out of their time with her and to help them feel successful. Barbara changes up routines as well so there is something new to keep the workout interesting and not mundane. Whether you are looking to tone and strengthen your body or learning better eating habits, Barbara is able to help create the perfect plan for each of her clients. She listens, makes suggestions and helps create exactly what will help get the desired results. I am thankful I heard about Project Fitness and would highly recommend Barbara Brosnan to anyone who might be looking for a health coach. It will definitely change your life for the better. ~Julie Anne Gordon
Kathryn, Cary NC
Before working with Barbara, I couldn't keep consistent motivation to do anything other than run. I knew I needed to, but never wanted to and couldn't stay consistent. I've now been doing group workouts with Barbara and she always keeps it fun! I've been consistent and always looking forward to our workout. I can already feel that I'm so much stronger now and it shows in my running as well. I highly recommend her to help you each your fitness goals!
Do you want to stop struggling and finally get results?
Book your free, no obligation, Discovery Call Today! We will chat about your goals and discover if our Coaching and Training is the right fit for you.